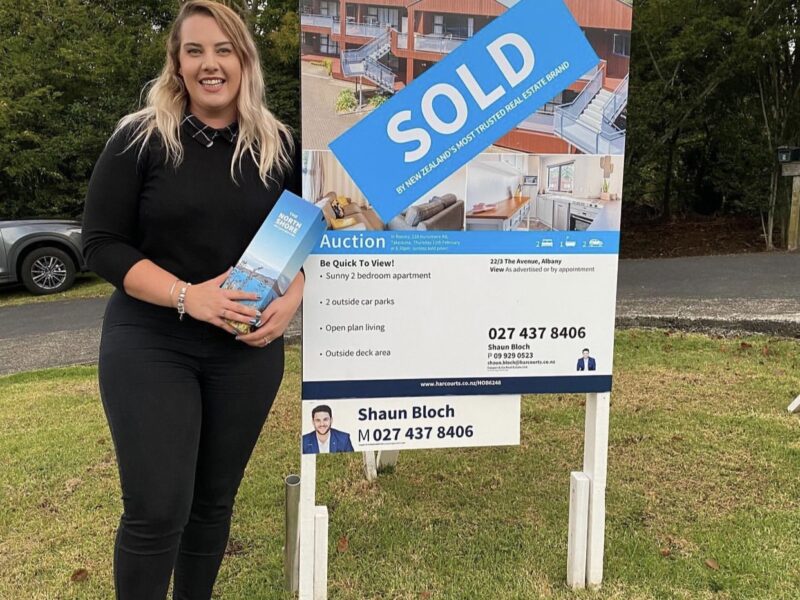 "When I decided to sell my apartment, I contacted Harcourts straight away, knowing they were the people to get things done. Shaun was in contact with me straight away and has been amazing to deal with from the get-go. He came by to see my apartment and explained all relevant documents. Everything was broken down and communicated amazingly. We had a small hiccup with the neighbor deciding to sell their apartment at the exact same time, however, Shaun managed to turn this into a positive and use it to our advantage. We had multiple open homes and great feedback with digital marketing.
As recommended by Shaun, we decided to go with auction. I was a little apprehensive as I had heard mixed reviews about going to auction, but Shaun definitely helped me to see all of the positives. Shaun stayed in contact with me every few days in that month leading up to the big day and managed to get people through the door leading right up until the day before the auction.
The night of the auction was a roller coaster of emotions. Shaun was amazing and kept the auction flowing on. He helped my top bidder to bid over the phone as they were unable to make it on the night, we all went back and forth and ended up with a successfully sold apartment! I couldn't have been happier and I could tell Shaun was genuinely happy for me also.
Shaun was always very genuine and had my best interests at heart, he really saved the night when it came to crunch time. I would definitely go back to Shaun and Harcourts for my next property sale. Thank you again Shaun, I could not have done this without you!"